This site is about the Big Brother Celebrity Edition feeds and contains spoilers! It isn't necessarily thorough: it's what I catch and/or what interests me. It's about watching hamsters: who's doing what and why. Thanks for encouraging my behavior.
Your pal, dingo




CELEB BB DRINKING GAME
Take a swig because we've got celebs in the house - make it champagne!




POPULARITY POLL
Discontinued, but thanks for voting!


USE HMA for BB CANADA FEEDS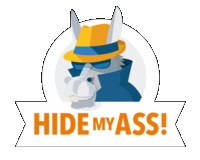 Safe - Secure - Easy to use


CELEB BB CBS AIR SHOWS

All times are Eastern and/or local TV (1 hour earlier for Central)

Weds 2/7 8-9pm Premiere
Thurs 2/8 8-9pm
Fri 2/9 8-10pm Live eviction
Sun 2/11 8-9pm
Mon 2/12 8-9pm Live eviction
Weds 2/14 8-9pm
Fri 2/16 8-10pm Live eviction
Sun 2/18 8-9pm
Mon 2/19 8-9pm Live eviction
Weds 2/21 8-9pm
Fri 2/23 8-10pm
Sat 2/24 8-9pm
Sun 2/25 8-10pm Finale




EAST COAST AIR SHOWS

CanadaTV for Roku $2/month
(Private channel) watch East Coast airing on Global

Online streams: 1 - 2 - 3 - 4
NO DOWNLOADS NEEDED
BEWARE OF CLICKING POPUP ADS OR WARNINGS




QUICK LINKS & BOOKMARKS

-Get the feeds

-Watch the feeds here after you've signed up

-BB Celebrity official site
-Live show tickets

-Feeds updates by @UGotBronx
-My Twitter - my screencaps
-Amazon portal USA or Canada

-Dick at Night with @EvelDick

-BB Viewer by @liquid8d
Requires All Access account

-CBBUS page at Big Brother Wiki
(RIP Attwx.com)

-Hamster Twitters
BB USA - BB Canada

-Advice for cast friends/family

-VPN to watch BB UK and/or to protect your online privacy



Donations via Paypal are gratefully accepted!
Click for weather forecast
Watch Big Brother
Seasons 1 thru 19
plus OTT and Celeb
and tons more CBS content



BIG BROTHER SEASONS

CBS All Access
Seasons 1 thru 19

Amazon DVDs BB4 - BB3

Amazon Instant Video
BB19 - BB18 - BB17
- BB16
- BB15
- BB14
- BB13
- BB12
- BB11
- BB10
- BB9
- BB8
- BB7


BIG BROTHER CELEBRITY EDITION FEEDS EXCLUSIVELY ON CBS ALL ACCESS
BIG BROTHER CELEBRITY EDITION PREMIERES FEBRUARY 7
All Big Brother USA seasons + most CBS shows past or present are included
$5.99 PER MONTH INCLUDING 1 WEEK FREE TRIAL or $9.99 AD FREE
COMPUTER - MOBILE - ROKU - CHROMECAST - APPLE TV - ANDROID TV - FIRE TV - XBOX 1/360 - PS4

>> >> >>

>> >> >> >> >> >> >>

>>

ANY AMAZON.COM PURCHASE CAN BE MADE THROUGH THESE LINKS - NO EXTRA COST TO YOU
Amazon USA
- Amazon Canada
February 2018
Upcoming Events
Veto comp sometime

Next shows:
Wednesday 2/14 8pm ET/5pm PT - HOH comp, nominations
Friday 2/16 8pm ET/5pm PT 2 hours - Veto comp, veto meeting, live eviction
Sunday 2/18 8pm ET/5pm PT - HOH comp, nominations

March 7 - Big Brother Canada 6 premiere


Power Status
Keshia was Head of Household
Chuck, James were nominated
Shannon won veto/did not use
Chuck evicted 7-1

Ross was Head of Household
Keshia, Omarosa were nominated
Marissa won veto/did not use
Keshia evicted 7-0

Ariadna is Head of Household
James, Shannon are nominated


Other News and Weekly Info
A first night twist was two-fold: Omarosa won Sexiest Celeb Not Appearing on the Block This Week, so she didn't compete in HOH and has first eviction immunity. After Shannon won the HOH comp, they each picked a gift bag, one or some of which contained Recast power to take over HOH. Keshia got that and became HOH at noms, and nominated on the spot. A viewer vote has also been announced but no details about that yet.

Important If your DVR is set to automatically record every season of BB, it won't record this one. You'll need to add "Big Brother: Celebrity Edition" as a new and separate show. "Big Brother After Dark" seems to be using the same title but check your DVR to be sure if you plan to record it.

All Access now accepts Paypal I know that's good news for many!

Feeds sneak peeks happened Friday, Monday, Tuesday, Wednesday and among other things, we learned the feeds time is now set to your local device timezone, for some but not all. So please use a timezone when tweeting times, or use BBT to indicate the usual Pacific time we're all used to using when sharing timestamps.

Big Brother Canada 6 premieres March 7, brought back from "hiatus" by popular demand - way to go, guys! Air shows will be Mondays 9pm, Wednesdays 7pm, and eviction Thursdays 8pm. More info including how to watch outside Canada will follow as we get closer.

Real-time feeds updates and air show recaps are at Hamsterwatch Forum by @UGotBronxd, plus cast bios/photos/links and house tour video and pics.

Many thanks to those who have gotten feeds with my links or at Hamsterwatch Forum where @UGotBronxd updates her brains out, and/or used my shopped Amazon with my portal, and/or made donations!

Alliance charts by @89razorskate20: Day 3 - Day 9 - Day 10 - Day 11 - Day 12 - - Day 13

Diary segment tallies by @clamperls: Thru February 12 show

Ratings Watch Wednesday's premiere won the hour with 1.8 rating, 7 share, 7.25 million viewers, ahead of The Blacklist on NBC with 1.0/4/6.35, The X-Files on FOX with 0.9/4/3.74 and Inside Out movie on ABC with 0.8/3/3.10.

Thursday's show dropped to third with 1.4 rating, 5 share, 5.60 million viewers, behind Olympics on NBC with 3.4/13/14.53 and Grey's Anatomy on ABC with 2.0/8/7.30, and ahead of The Four: Battle for Stardom on FOX with 1.3/5/4.03.

Friday's eviction show placed second with 1.0 rating, 4 share, 4.33 million viewers, well behind Olympics opening ceremonies on NBC with 5.7/22/23.69, and ahead of Be My Valentine Charlie Brown on ABC with 0.6/2/2.77, and Who Shot Biggie and Tupac? on FOX with 0.5/2/1.80.

Sunday's show placed second with 1.2 rating, 5 share, 4.74 million viewers, behind Olympics on NBC with 5.1/18/21.32, and ahead of Celebrity Family Feud on ABC with 0.8/3/3.62, and The Simpsons and Ghosted reruns on FOX with 0.6/2/1.54 and 0.4/1/1.08.

Monday's eviction show dropped to third with 1.3 rating, 5 share, 5.14 million viewers, behind Olympics on NBC with 5.2/19/20.46 and The Bachelor on ABC with 1.5/5/5.88, and ahead of Legends of Tomorrow on CW with 0.5/2/1.50, and Lucifer rerun on FOX with 0.4/2/1.88.

Rating & share: adults 18-49 - Rating: % of all TV households - Share: % of households watching TV


Week 2 - Days 8 thru 14 - February 7 thru 13, 2018
Daily and Noteworthy Events
First cycle
Head of Household: Keshia (usurped Shannon, who won the comp)
Original noms: Chuck, James
Veto winner/outcome: Shannon/did not use
Final noms: Chuck, James
Evicted: Chuck


Second cycle
Head of Household: Ross
Original noms: Keshia, Omarosa
Veto winner/outcome: Marissa/did not use
Final noms: Keshia, Omarosa
Evicted: Keshia


Third cycle
Head of Household: Ariadna
Original noms: James, Shannon
Veto winner/outcome: TBA
Final noms: TBA
Evicted: TBA


Day 8 Wednesday 2/7

We had a fourth sneak peek at feeds at 2.30pm BB time for another 15 minutes! We finally had confirmation that Keshia is HOH, and also that Shannon did not use her veto, so Chuck or James will be evicted on Friday. James is the current target.

We also learned that Shannon and Omarosa seem to be a solid pair within the greater girls' alliance, and that they're hoping to be able to target Ross soon (likely because they see him as a threat). Brandi and Marissa were getting tired of Metta's singing and bragging, and he'd been threatening to quit the show. Marissa said she had a crush on Metta, but in fun as she's happily married.


Ariadna and James were still in their baby outfits but those were over when feeds started, after wearing them 48 hours. Due to the accelerated schedule, most week-long repercussions and the like will probably be much shorter. Brandi carried Ariadna piggy-back from one room to another (yesterday we heard Ari's knees were sore) but it was a successful trip and didn't result in a crash, cast or scooter. Chuck gave Metta some punching tips. They know feeds start tonight.

CATCH UP WHAT YOU MISSED along with season info, dates, times, etc on my my previous page as well as Hamsterwatch Forum where you'll find all the convos and screencaps.

On the premiere, we learned order of their entries into the habitat: the first group was Ariadna (first in - it looked like Ross held the door for her LOL), Brandi, Ross, then Mark and Metta (it was unclear which of them was last). The second group's order was Shannon, Chuck, Keshia, Marissa, James, Omarosa.


The first HOH comp was Award Squeezin' which was hanging onto a slippery Oscar-type statue. But first Omarosa selected #5 which gave her immunity for the first eviction, and she didn't compete in this first HOH comp. Outs order was Marissa, Metta, Mark, Ross, Chuck, Ariadna, Keshia, Brandi, James, leaving Shannon as the winner!

But first again, they each selected a gift bag, some of which had a power to replace the HOH with themselves. That'll be on Thursday's show but presumably James and Keshia each got one, which is why someone said James "has no power anymore" on Friday's leak, and why we ended up with Keshia as HOH.


Feeds began right on time and they had booze. Metta had threatened to quit several times but he was still there, keeping mostly to himself, talking to us and the stuffed Orwell owl. They played a game of charades under Brandi's direction. She was going for "Jumanji" at one point and pointed to Marissa for the first syllable "Jew" along with some gestures. That came up several times later in the evening, and likely will again. They all gathered to watch the fishies eat, like they do, made even easier now that the fishtank is back downstairs like it used to be.


The booze kept flowing, more than the last several seasons combined, with Brandi getting particularly sippy. She mimed a lewd act with a butternut squash at one point, complained about the guys being machismo manginas, and quite a few of the others complained about her behind her back. James in particular griped about her a lot to whoever would listen. He didn't really campaign but said he'll "come out swinging" tomorrow. He said making ten new friends for life is more valuable than money, and that he wasn't stressed about possibly leaving on Friday (but he clearly was very stressed and trying to mask it).


The backyard "corridor" was opened up and the new sitting area and firepit makes for a nice cozy convo setting. It came out (via James) that Brandi had told them she'd gotten someone else's contract by mistake --cut to fishies. That'd be a pretty major oops if true. James was also perturbed about alleged pre-game alliances, which may or may not have happened - we'll likely never know for sure.

Ross made several get-around rounds which included a faux sympathetic ear for James's gripes and later retell of that to Shannon. It seemed like he and Shannon were pretty tight game-wise from that convo, which included a number of comparing of notes about everyone. Most of the others were social and chatty here and there, with the only real tensions I noticed being resentment from James about being on the block (but trying to pretend he was cool with it), and several of them sniping about Brandi being sippy and extra.


They said they have an 8am wakeup call so most went to bed early-ish, especially for a first night of feeds. Metta went out to the hot tub, practically filling the whole thing, and talked to us some more. He was pretty funny, and he even staged a fight between the two pink flamingo floaties (calling them ducks). He fell to last place on my popularity poll today, likely due to the quitting talk, but I think he's a definite keeper. All in all, a good night of feeds and I think we're in for a fun season!

CATCH UP WHAT YOU MISSED along with season info, dates, times, etc on my previous page as well as Hamsterwatch Forum where you'll find all the convos and screencaps.


Day 9 Thursday 2/8

There was a lot of discussion about Brandi's behavior last night, complaints as well as worries going forward. She apologized to Mark with a hug, saying she'd been notified she wasn't nice to him and while she didn't remember what she said, she was sorry. Omarosa and Ross separately talked to Brandi and said everything's cool, but she needs to be careful not to spill anything should she get sippy again. Brandi said she can control her mouth and would never give up any secrets.

Speaking to Omarosa, Marissa referred to Chuck as "Shrek" at one point, and Omarosa has been referring to Keshia as "Rudy" a lot (to others). Many of them had some spa treatments - eye patches, mummy masks, and the like through the day, and they had fun with those. After much promo by CBS about political chat on tonight's show, Omarosa was asked about at a White House press conference - a definite first for our little show, and a new item for my Extracurricular Tally below.


A short feeds block happily brought back Puppycam and Kittycam, featuring playful adoptables from Rancho Coastal Humane Society. Feeds returned to our hamsters discovering they have an iPad in their speakeasy/lounge/Club Fifi so they can compose tweets to their fans. As with HOH tweets, it's a one-way, no internet kind of setup. Their instruction card said after CBS approves their messages, they'll forward them to their individual social media reps/monitors who will post them to their individual official accounts. Reminder, you can find their Twitters down at the bottom of this page and/or my Twitter list.


James continued being sort of awkward while working to hide that (in my opinion), and did some low-key campaigning - nothing like his promise of last night to "come out swinging" but maybe that will come later. He made a pitch to Mark about having A Plan To Change The Entire Game but that he can't say what it is yet.. pretty sure we've heard that before. He asked if Mark has his back if he goes through with said plan, and Mark agreed with a fist bump. Various combos of girls and Ross talked a bit about maybe changing their plan to booting Chuck but as of now, they're sticking with James leaving tomorrow.


They don't do family dinners that we've seen, but all eleven sat around the table for a bit to play a word game, with Metta perched on a stool to be even taller than usual. Chuck and Keshia made a deal that if it's a tie tomorrow she'd vote to keep him, and in return he won't put her up if/when he wins HOH. There was some talk in various circles about flipping the vote to boot Chuck rather than James, as there often is the day and night before an eviction. This one made the rounds, including a very lengthy chat between James and Shannon, but I don't think anything was finalized by a majority, and it might not be until tomorrow.

Even with the flip plan gaining some traction, it'd be hard to bring Brandi in particular around, or Ariadna, or Marissa. Ross is double-dipping all over town but he may be more solid with the Brandi/Ari/Marissa side than the others. The girls' alliance is showing quite a few cracks already, but time will tell how much of those cracks are real and how much are subterfuge and/or catty letting off steam. Marissa launched the injury tally by dropping some hot pizza down her top, burning herself.


Most of them reverted back to booting James, and calling Shannon crazy (behind her back) for pushing the flip so hard. She sat down with Metta who told her his only alliance was with Ross and his only deal was with Chuck, then he backtracked and said it wasn't really a deal with Chuck, they'd just talked and Metta won't put up guys. He also told her how Keshia had promised she'd put him up if she wins HOH (since he wants to go home), but Shannon reminded him that Keshia won't play for HOH tomorrow.

Round and round they went, back and forth in different combos, and by the time I shut them off, it looked like they might indeed keep James. But hamsters being hamsters, they'll probably flip-flop a dozen more times before they vote, and on it goes. It's a fun, messy season so far and shows every sign that it'll get messier!

CATCH UP WHAT YOU MISSED along with season info, dates, times, etc on my my previous page as well as Hamsterwatch Forum where you'll find all the convos and screencaps.


Day 10 Friday 2/9

Their first eviction day began with an accidental boobie flash by Omarosa - Flashback 2/9 9.56am BBT, as well as a sneak preview of the inevitable upcoming brawl between Omarosa and Brandi - Flashback 11.22am BBT and let it run. The alliance of six girls plus Ross were discussing the vote, double eviction plans if tonight is a double (it isn't), and comparing notes if anyone had made any deals with Chuck. (As a reminder Keshia has, but I don't think she's fessed up to it.) That led to Omarosa getting snippy at Brandi as she'd said something about having seen Omarosa and Chuck "huddled up" together at some point. That led to Omarosa and Brandi having words with each other and some name-calling, before the others reined them in as it was a bad time to be doing all that. But the little digs carried on and will continue to do so, and when the Omarosa vs Brandi Main Event happens as it surely will sooner or later, it will be glorious.


Vote flip convos raged on and on among various combos, but seemed to finally solidify with Shannon, Ross, Marissa agreeing to keep James if he'd agree to a loyal Final Four with them, all former alliances in the dumper for each of them, and that they'd try to boot Omarosa next. Of course James agreed - he'd agree to anything at this point. The plan to evict Chuck was trotted around to most of the other voters, but not to Omarosa or Keshia, who will be blindsided tonight if they don't find out about it before Julie announces the results.

Either way we're sure to have a big night, so GET YOUR FEEDS, and catch up what you missed at Hamsterwatch Forum


The two-hour show covered recaps, alliance-making, veto draw (Keshia, James, Chuck plus Shannon, Ariadna, Mark, with Omarosa hosting), veto comp ("Four Sneeze-ons" spa themed, muddy letter-hunt spelling, with Shannon's winning word RESPONSIBILITIES), "Hello houseguests" and five true/false current events questions for them, a quick sit-down with Ian, Derrick, Nicole, Josh, baby suits for James and Ariadna, and veto meeting (not used). Finally they voted and the flip was still in place: Chuck was evicted 7-1, with Omarosa the 1. Later Metta said he thought he was evicting James, and swore he'd said "I vote for Chuck to stay" but he actually said "I vote for Chuck" so that was that. Julie confirmed all evictees would go home and return as jurors, rather than going to a jury house, and said Chuck will be on "The Talk" Monday - maybe that'll be standard for all.


Feeds came back to slowly rising chaos, as Omarosa and Keshia were indeed blindsided. After a lot of psst-pssting here and there, Omarosa confronted Shannon about the flip, and grilled her like a steak. Shannon defended herself pretty well and kept insisting it wasn't just her decision, but she slipped up when she said Omarosa could "pull in anybody from my alliance" to verify. Omarosa did not miss that "my alliance" and she let Shannon know it, not to mention the fact that the rest of Shannon's group was avoiding the area. Keshia joined them and broke up the one-on-one, and from there the various hamster combos revved it up all over, including various comments about alliances along racial lines from several of them.


They went off for their HOH comp around 8.40pm BBT and feeds didn't return until after 3am and most were in bed. Metta was roaming around downstairs talking to himself and us, and Ross and Marissa were in the HOH bed. It sounded like it was the dizzy spinny bowling, Ross won, and Marissa accidentally hit Omarosa and sent her to hospital. Details will become clear as the morning retell rounds start up.


Day 11 Saturday 2/10

Omarosa hadn't returned from hospital as of 3pm BBT, and they haven't been told if she'll return or not. It's unclear if the problem was being hit by a bowling ball or a severe asthma attack, or a combination, but the others aren't talking like she appeared seriously injured. They were told she's okay and not seriously hurt.

Shannon mentioned me when Metta asked about the feeds and fans. She's still downplaying her game/show/fan awareness but she mentioned this site as one that follows feeds, and explained why Brian Porreca asked them what comes to mind when they hear Hamsterwatch in his pre-show interviews for THR.


Ross's preliminary plan was to put up Omarosa and Keshia to break up that alliance, with Metta going up if Omarosa doesn't return, because he's still making noise about wanting to be home. Ross initiated a Final Four with Brandi, Ariadna, Marissa, and told them he'd keep telling Shannon he's with her.

Keshia talked to Metta for awhile and filled him in about the vote flip and some of the racial pot-stirring that's been going on (Omarosa seed bombs). When she left, he talked to the camera and said "CBS, don't fuck around, don't be playing no racist bullshit card and try and make it a storyline.. I ain't saying you are but I know some people are, don't be fucking around for some extra fucking commercial bullshit."

Marissa helped Brandi try to fix her stunt hair disaster-in-the-making, and Marissa explained to Metta that playing with makeup was a way to relax and let off steam for her and the other girls, as he said he didn't get it, like working out helps him distract and decompress. He was happy to learn that, and also that most of them have had problems adjusting to the entire situation, that it wasn't just him. Marissa later continued her social get-around rounds with James.


Ross had a reassuring sit-down/rehash with Shannon, but later he, Brandi, Ari talked about maybe putting up Shannon as renom. Ross suggested they not share that with Marissa unless/until it's a viable option. Later he told Marissa about it, saying the point of his noms plan was to break up the Omarosa/Keshia duo and if Omarosa doesn't return, that need is gone. He told Marissa he probably wouldn't put up Shannon as renom but it would be advantageous to them, and he said it was Ari and Brandi's idea.

Keshia had a sit-down with Mark, saying she was "a casualty of whoever's agenda" re the girls' alliance falling apart. She also cried about missing her baby, and Mark was comforting and reassuring, saying that's what really matters, not BB. The pantry was restocked and they all rejoiced.


Omarosa returned during a Puppycam block that ended around 4.30pm BBT. She was changing clothes, rearranging her things, etc as Shannon told Ross, James, Marissa, Ariadna, Brandi in HOH about a convo she (Shannon) had with Keshia about her and Omarosa having a first day deal, and explaining yesterday's flip.

I didn't hear any details about Omarosa's ordeal, but they put some humidifiers in so it was probably mostly an asthma issue. Omarosa headed for bed while various rehashes, apology rounds, pre-nomination meetings and alliance roulette sessions carried on around the habitat, including Metta telling Ross he'd be happy to go on the block and go home, but he didn't think that would help Ross's game.


Ross nominated Omarosa and Keshia as originally planned, and on we go. Both nominees took it well, at least on the surface. Omarosa had a friendly and sincere sounding chat with Ross after, saying she had no hard feelings, she remembered and realized while out of the habitat that "it's only a game," and they can get to know each other after the show. The shmoozing both ways was thick and syrupy. Omarosa continued being social, telling her "it's only a game" epiphany to several, and she even played along with some silly games. She also said she'd had a monitored phone call with her husband while she was out.

Most of the open tension of the past few days dissipated and most of them chatted and socialized in the evening, with a few of them drinking, while whispery gametalks carried on here and there, of course. Most of them hung out in the backyard corridor for awhile with jokes, skits, and much laughter.

Get the feeds which include Flashback to see anything that's come before, and catch up what you missed on my previous page, as well as Hamsterwatch Forum where you'll find all the convos and a ton of screencaps thanks to @UGotBronxd.


Day 12 Sunday 2/11

Renom Roulette took off like a rocket as they waited for the veto name draw and comp, assuming both would be today. They will pick names today but the comp will be live on Monday's show.

A possible plan to put Shannon up and out gained and lost momentum in cycles. Omarosa told Keshia if Metta goes up as renom it'd be a "black trifecta," and Shannon pointed out to Ross, Ariadna, Brandi, Marissa "what it's been tried to be made into [race issue], that it's gonna even more so look like that if you throw Metta up there." James told Omarosa he won't vote her out if she's still on the block, and Mark volunteered to go up as renom if needed.


Marissa continued joking about Metta doing random things like wearing shorts on his head as being America's Player tasks. He launched into his "I'm not black, I'm brown" platform, which brought reaction from Keshia and a discussion about Black History Month. Keshia retold to Omarosa who said sarcastically "Oh no! I missed the black history lesson?" Metta had separate follow-up discussions with both Omarosa and Keshia, and he also said he asked Diary not to air his initial rant.

Most of the day was spent hanging out, socializing in various groups, making plans for potential Houseguest Choice chip draws, and either listening to or avoiding Marissa, depending on your preference, as she talked pretty much nonstop all day. More and more rounds of renom plans kept coming, particularly about booting Shannon tomorrow if they get the chance. This group tends to make alliance and voting agreements for the moment, then starting all over when they enter the next conversation, and most of them are big on retelling convos as soon as they've ended. It's entertaining but exhausting.


They all ate dinner together, the first time I've seen that, but they sat around the counter and nook rather than using the table, and they ate different things depending on dietary preferences. Renom Roulette carried on, with Ross telling Ariadna, Brandi, Marissa that sending Shannon home now rather than Omarosa would backfire on him. When he left, the three women decided Shannon had to go anyway, and they went to HOH to tell Ross to make a deal with James (unaware he'd already promised his vote to Omarosa), and to ask Keshia for a promise to stick with them if they save her. Brandi suggested saving all that til tomorrow afternoon to start making these pitches and deals (and it could all change a dozen times before then).

Veto players weren't drawn as of midnight. They might even hold off on that and do it without us on Monday like they do for a double eviction veto, thus saving the need to edit that into a segment for the show.

Get the feeds which include Flashback to see anything that's come before, and catch up what you missed on my previous page, as well as Hamsterwatch Forum where you'll find all the convos and a ton of screencaps thanks to @UGotBronxd.


Day 13 Monday 2/12

Brandi and Keshia had an early morning chat, with Keshia saying she wants to go home to her baby, and she'd go along with evicting Shannon as long as she [Keshia] can go next, sealing it with a handshake and pinkyswear. Later Brandi and Shannon went at it a bit as far as evicting Omarosa or Keshia tonight if they stay on the block, with James and Marissa present. Reminder, James has already promised his vote to Omarosa, but nobody else knows that.


Apparently they were told tonight's show will be live eviction as well as veto comp, and a frenzy took place. Several were upset that Omarosa seemed to be unpacking and wanting to know why. (She seems to do a lot of packing, unpacking, rearranging - it's possibly her "escape" activity and/or another psych-out strategy.) Ross, Brandi, Shannon, Ariadna, Mark, James, Marissa had a frantic meeting and agreed to evict Keshia tonight if noms stay the same. Mark volunteered again to go up as renom if needed, and they guaranteed him safety, with swearing on children promises. Brandi told James outright that she doesn't like him, and he said he just doesn't want anymore drama in there (ha!) Right after the meeting, Ross let Mark know that the Boot Shannon plan could still be in play, so we're ultimately still on a wait 'n see, depending who wins veto.


Marissa, Ariadna, Shannon played for veto live on the show with Ross, Omarosa, Keshia. It was Now You Sea It: select less, exactly or more in head-to-head pairs about detailed photos with a cruise ship theme, knockout style. Outs in order were Ross, Shannon, Ariadna, Keshia, Omarosa, and Marissa won. The quick strategy talks we saw were mostly Keshia in tears about her milk and her baby. Marissa did not use her veto, and Keshia was evicted unanimously.

So all the Renom Roulette of the last few days came to nothing, but it will likely have repercussions just the same, as Shannon's sure to know already or find out shortly what almost happened.


Feeds came back around for a bit but went off again for several hours as they played the HOH comp. Feeds finally came back around 10.50pm BBT and Ariadna had won the HOH. It was physical, golf I think, with a lot of running or walking. Omarosa was hanging out with her, very happy, when feeds came on and when Brandi entered, they did a happy three-way dance and hug.

Metta pulled a hamstring in the comp, and In a bizarre case of deja vu, Ariadna began coughing and having breathing trouble shortly after they returned. She went into Diary but returned a bit later, okay - no ambulance or hospital stay this time.

Ross asked Omarosa what working in the White House was like, and her answers were interesting in a refreshingly non-political way. Ari, Brandi, Metta (with Marissa in the room) talked about putting up James and Shannon to get rid of one or the other, and Brandi told Metta about today's plan to boot Shannon. Feeds went to extended fishies and then to puppies around 1am BBT.

Get the feeds! There should be some good fallout after tonight's show, whatever happens, and catch up what you missed on my previous page, as well as Hamsterwatch Forum where you'll find all the convos and a ton of screencaps thanks to @UGotBronxd.


Day 14 Tuesday 2/13

Ariadna plus Brandi, Ross, Marissa said they'd stick to their original plan to put up Shannon and James, in hopes of getting either one out. Brandi later told Marissa if she were HOH she'd put up one or the other to throw them off the scent, and added that Ari's playing an honest game, whereas she [Brandi] isn't, so much.

Omarosa made a comment that Shannon was "probably in the bathroom cutting herself" over losing the HOH comp. Marissa, Brandi, Ari all said "NO!" and told Omarosa to take it back - she did. Shannon told James she's having weird dreams of people trying to sabotage her - oops. Mark told James about Marissa whacking him in the crotch, and also that he threw the HOH comp. He said he hoped it didn't look too obvious, and that he didn't want HOH. James said he didn't want it either - oops again. Shannon kept attempting to talk to Ari, but group efforts prevented that from happening.


The camera came out and they did their ducklip selfies in various combos. Brandi said the nominees should be warned (contradicting what she'd said earlier), but Ariadna said no. Ross said he'll talk to Mark right after noms and tell him Shannon's the target, and Ariadna said she'll tell James the same. Brandi will tell Shannon that James is the target, adding "and we're all going to hell."

Shannon and James figured out what was going to happen, and Shannon had a sniffly moment and said she was ready to go home. James gave her a peptalk but later told Ross he was done trying with Shannon. Omarosa said Shannon had been mean to her, and Brandi told Ross he was trying to put all the noms blame onto Ariadna and Brandi.


Ariadna nominated Shannon and James, as planned. Shannon was upset, a crowd gathered, there was some sniping between Shannon and Omarosa, and Shannon ran through the stock BB phrases: it's unfair, target since Day 1, nobody's been talking to her, and she wants to go home. Marissa reminded her she loves this game and Shannon replied she doesn't love it anymore. Brandi became the voice of reason, telling Shannon she knows the game so well she's overplayed and made everyone paranoid, and a huge alliance where they all love each other is eventually impossible and bound to get dirty. Brandi also made a comment about Shannon and "her perfect vegetables." It ended with a sincere hug, and Shannon was called to Diary so they could catch those red eyes.

Brandi, Ross, Omarosa were picked to play for veto - no idea when they'll do that. Shannon retired back to her bed and griped to James, and dropped a bit of intel about Ross's dealings and their temporary (insincere) Final Four. James later asked Ross about it, Ross danced around it and that seemed to satisfy James, but later Ross said he felt shady. Most of the others hung out in the backyard corridor for awhile. Brandi found a new butternut squash. Metta talked to the cameras for a long time in the Club Fifi lounge/pub about his past, and his present in the habitat, and most of them socialized over some beer and wine.

Get the feeds! There's still a lot of game to play, and catch up what you missed on my previous page, as well as Hamsterwatch Forum where you'll find all the convos and a ton of screencaps thanks to @UGotBronxd.


Popularity Poll Results
Big Brother memorabilia drawing

To commemorate the return of spelling comps, I'm giving away two sets of four letters each from the Big Brother 18 Toezarks veto comp! One set will be letters L-A-Y-S (or S-L-A-Y) and the other will be L-I-A-R (or L-A-I-R or R-A-I-L).

Big congrats to the winners @Deeebear and @CharleenHajec! They were chosen by random draw on February 8. I still have some more bits of BB memorabilia so I'll probably do another drawing sooner or later. Thanks to all who entered!


Ratings - Off and Running edition
Ratings are Sunday's, based on entertainment value, to be updated later
VTE = Voted to evict




Everything was going along so well, between a great cast and those wonderful 15-minute sneak peeks before the feeds began. Then they started falling into their old ways, with strobing fishies interruptions and that ridiculous 6.5 hour feeds block. They could have put the HOH comp on the feeds and they really should have come back when it was over, Omarosa's absence or not, instead of leaving us hanging til 3am when nearly all were in bed. Beyond that, they're glossing over the racial accusations Omarosa's been putting out there, but I guess that's better than putting her allegations on the show without the backup truth that it's utter nonsense. I hope they don't spend what remains of this short season making puns about our celebs' claims to fame, as by now we see them as regular hamsters.

It would be really helpful if they'd provide some sort of schedule as far as feeds events rather than leaving us hanging and wondering. They did that with OTT and it was much appreciated. And what was up with those baby outfits? A 48-hour consequence for two 15-minute feed leaks and 5 minutes on the show? Ridiculous. But all this aside, they've earned solid ups for bringing back adoptable puppies, kitties, and bunnies from Rancho Coastal Humane Society. Ups also for more booze in there.





Won: 48 hours as a baby
HOH 1 - Veto 0 - Noms 0

#1 VTE Chuck
#2 VTE Keshia
#3 HEAD OF HOUSEHOLD
She's in a great position in the game as she seems aware of pretty much everything going on around her, while keeping a low profile and not making waves. She and Brandi have been forces behind some of the shifts we've seen so far, and maybe they'll turn it up as the numbers decrease. All of them seem to like her, and her friendship with Brandi seems genuine and one that could last after this.





Won: Nothing yet
HOH 0 - Veto 0 - Noms 0

#1 VTE Chuck
#2 VTE Keshia
She's had a few Brandi Moments but she's a long way from living up to her drama potential. And that's okay: I have faith it will happen before we're done. Game-wise she's in a better position than most, having the ear of most while not being a target of any. She's an early front-runner for this round of #Deathrace2018, along with Marissa.





Won: 48 hours as a baby
HOH 0 - Veto 0 - Noms 2

#1 No vote (nominee)
#2 VTE Keshia
#3 NOMINATED
He still seems uncomfortable and formal nearly all the time, while all the others have settled into a roommate lifestyle, casual and comfortable around each other. The only things he talks about with any enthusiasm are promotional, and that's not a good look for anyone. He also talks like he's been a big power player in the game, which is laughable at this point. If he ever gets into a position of actual power in the game, we're doomed.





Won: HOH takeover
HOH 1 - Veto 0 - Noms 1

#1 No vote (HOH)
#2 EVICTED 7-0
Obit to follow
I'd like to see her continue getting out from under Omarosa's wing and play her own game more, but she wants a game of integrity and that isn't how this works. She's easily led by Omarosa for her own game purposes but they seem to be forming an actual friendship along the way. Keshia's handled her own nomination incredibly well, so points for that. It'll be interesting to see where she lands if Omarosa does get the boot before her.





Won: Nothing yet
HOH 0 - Veto 1 - Noms 0

#1 VTE Chuck
#2 WON VETO/DID NOT USE
#2 VTE Keshia
She gets around a lot, and she spills a lot of information, and she talks entirely too much.





Won: Nothing yet
HOH 0 - Veto 0 - Noms 0

#1 VTE Chuck
#2 VTE Keshia
He's our summer camp guy (even though it's winter), being pleasant, making friends and having fun, wearing his dad bathrobe and cleaning relentlessly.





Won: Nothing yet
HOH 0 - Veto 0 - Noms 0

#1 VTE Chuck
#2 VTE Keshia
He's on his own planet but he's also very down to earth and seems 100% genuine. He constantly says things we've never heard before, often hilarious, and he'll entertain himself if nobody's around. He's a keeper of the very best kind.





Won: 1st eviction immunity
HOH 0 - Veto 0 - Noms 1

#1 VTE James
#2 No vote (nominee)
The ultimate stuntcast, she's playing her villain role to the hilt and alternating it with syrupy sentiment. She's deadly as a BB player as she hunts for someone's vulnerabilities and alternately preys on them or pumps them up, depending on her needs. I don't know if we'll ever see much of the real her in these few weeks, or if we'd be able to recognize it if we do.





Won: Nothing yet
HOH 1 - Veto 0 - Noms 0

#1 VTE Chuck
#2 No vote (HOH)
He's over-allied himself like crazy but I'm hoping he can get out of his tangled mess unscathed. He's been pretty good about damage control, letting people think he's doing what they want so they'll get the heat for it later, and that's good BB. But he might have too many plates spinning in the air at this point and some of them are bound to break. We were cheated out of seeing him get his HOH letter from partner Salvador, but maybe they'll post that as an extra.





Won: Nothing yet
HOH

1

0 - Veto 1 - Noms 1

#1 VTE Chuck
#2 VTE Keshia
#3 NOMINATED
She overplayed at first and she didn't pay enough attention to what the others were getting up to when she left them unsupervised. She may not realize how often her name's been coming up so she might be surprised if she does go up and out Monday night, but she could just as easily stick around and go to the end. She talks about a lot of non-game topics too, and that's always good.





Won: Nothing
HOH 0 - Veto 0 - Noms 1

#1 EVICTED 7-1
We only saw him on feeds for two nights, but at least that's better than a pre-feeds boot. He seemed like a nice guy and well-liked by his roomies. He was new to BB and unaware of the maneuvering happening around him, until he fell victim to it. He was a good sport and let the girls play cosmetics games with him, and he did some campaigning for himself rather than laying down to die like many non-fan first boots.





Lines and Links of the Day
Lines

Wednesday
Brandi on the HOH comp: I'm hanging off the statue but(t) first

Marissa to Brandi during charades: Did you give me a big nose, you bitch?

Mark to James: Are you saying 'baby' like Ron Burgundy for a reason?

James to Chuck: They don't want us to talk about production but they sent someone's contract to someone else? That's a big fuckup, that's a major no-no, that affects the game

Metta to us: Don't be offended by anything I say, I have a bad mouth, I'm trying to fix it but it's not fixed

Metta to us: [Big Brother] is as frustrating as a snail trying to open up a walnut

Thursday
Brandi: Mark, I just found out I was not nice to you last night and I want to apologize, but I do not remember

Omarosa: Brandi jumped on my bed and started humping me - old school Omarosa would've beat her ass

Ross to Mark: There might be a realignment of things, above my paygrade

Brandi: Why do we have to talk about the same shit?! Like over and over and over again!

Friday
Keshia to Ross, Brandi, Ariadna: If it's not 7 to 1 [James going], we have a problem

Ross: So nobody's come to me to talk......... about what they're gonna wear today

Omarosa: Do not play me, I'm not Nintendo, boo
Brandi: I play Xbox

Omarosa to Shannon: You're going to come across as the scheming, conniving, bitchy chick

Omarosa to Keshia: You wanna talk about good tv? I'm gonna shake it upside down

Saturday
Metta to Ross: You got two killers out there, and you got Omarosa and Keshia, you gotta start dissecting this shit! You got way more alliances than anybody, I think

James: I've made a lot of moves and I don't have to make any more moves right now.. I'm sitting and waiting

Marissa: When we were lying on that bed, I was choking on my own neck

Brandi about Diary: I'm not giving good head, at all

Sunday
Omarosa: I'll be embarrassed if the Pillsbury Doughboy wins this game"
Keshia: Wait, you can't call him that
Omarosa: How did he end up in our all girl alliance?

James about having a family in the future: I'm not rushing it but...
Metta: Are you Russian?

James: I don't like rolling with a big entourage if I can help it
Metta: I don't even know security people
James: If you ever need anybody let me know

Ross Diary: I guess I'm in a few alliances now

Monday
Brandi to James: I clearly don't like you, let's be honest

James: I don't want any more drama in this house

Mark: This game literally relies on the broken lie highway

Julie: But first.. cough..

Tuesday
@zombiegirl72: Tracy Turnblad hit the lead singer of Sugar Ray in the balls after evicting Rudy Huxtable on the grounds of breast milk depletion. You can't make this shit up!

Omarosa: Let's make a pact that all of us have to go on the block at some point

Shannon: Every time [Omarosa] doesn't want to answer you, she changes the subject, so just keep that in mind
Omarosa: I'm not going to contribute to the stress you're having

Mark: We're out of trash bags and I am panicking



Links

GET YOUR FEEDS

Use my links for any Amazon shopping, anytime - just start your shopping trip by clicking Amazon USA or Amazon Canada

Hamsterwatch Forum house tour & pics, plus cast pics, bios, social media, interviews, plus real-time feeds updates all season

Twitter thread with some fixes for common sign-up problems


BB Celeb Tally Items
BB Celeb Season Stats
HOHs in order:

Shannon

Keshia; Ross; Ariadna

Veto winners in order: Shannon; Marissa

Evictions in order: Chuck 7-1; Keshia 7-0

Cast Twitters: @gutierrezary, @BrandiGlanville, @ChuckLiddell, @jamesmaslow, @peachespulliam, @MarissaJWinokur, @mark_mcgrath, @MettaWorldPeace, @OMAROSA, @helloross, @ShannonElizab




Linking to any page here is fine. Please don't repost content from this site (or any other) without permission, and don't repost or hotlink images.


THE REAL SHOW IS THE FEEDS

NEXT-DAY AIR SHOWS
Live air shows in most areas
BB1 thru BB19, plus OTT and Celeb, and many other CBS shows


BIG BROTHER BUDDY
Get push notifications for all the big feeds events - iOS or Android

Protect your online privacy with HMA
Watch Big Brother Canada, Celebrity BB UK, and other non-USA shows

HAMSTERWATCH SWAG


Mugs, shirts, more
Visit my Cafe Press shop


BIG BROTHER CELEB SEASON FAQ
Day 1 Move-in was January 31
Day 8 CBS premiere was February 7
Day 8 Feeds began February 7
Day 26 Finale is February 25

Feeds are streamed by CBS, and Flashback is accessible via All Access subscription. Call 888-274-5343 for account help, including cancellation.

Multiple shows per week will air on CBS (Global in Canada).

Big Brother After Dark on Pop TV is every night midnight to 3am. The aired blocks are live (or recorded earlier the same night, depending on your cable provider).

The CBS app (by CBS Interactive) plays BB air shows and other CBS shows, as well as feeds, or you can use your browser to watch feeds on mobile devices. The same All Access link used to subscribe will lead to the feeds viewing page if you're already signed up.

Evictees will go home rather than sequester, and all will return for the finale to vote for the winner.

The winner will get $250k, second place will get $50k, and we'll probably never know how much the others got for showing up, but we learned they get a $5k bonus for each eviction they survive, up to five.

The habitat has 94 HD cameras (up 7) and over 100 microphones.

The recorded in-house announcements are the voice of producer Don Wollman. He and Julie Chen are the only staffers who have been there since Big Brother 1.